Support the Flyhigh 22 Foundation...Click Here

---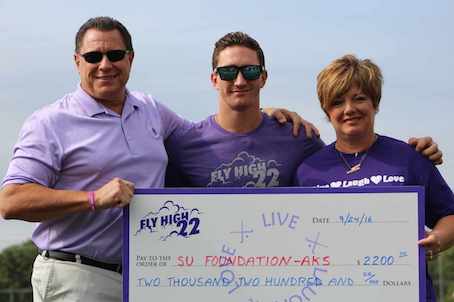 ---
Celebrating the Life of Amanda Kay Strous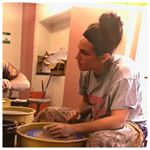 Amanda Kay Strous embodied her mantra of live, laugh, love from the moment she was born.
A happy and content baby, she never wanted to miss anything; naps were rare unless she was being held by her parents or grandparents. Amanda walked early and greeted everyone with gigantic hugs. She just loved people, especially children and she occasionally knocked them over with her bear hugs. Amanda was determined from day one, a bit of a daredevil, as she rode her big wheel down our neighborhood's large hill, no stopping, no slowing down, just fast and fearless.

Her compassion showed with other children as she grew, always helping, mothering and wanting them to succeed. As a big sister, she helped as much as she could and always looked out for her brothers, even after they towered over her. Her love for her family is treasured by all, her brothers and cousins often sought her guidance through the trials of their teenage and college years. We did our best to raise our children, in a home, with an emphasis on traditional morals, values and a love for the Lord. Amanda loved her Creator, lived by those values and morals, and stood up for herself and her beliefs. One memory I want to share, regarding her character, comes from her grief and loss journal. In it, she listed special moments of her life; at the top of the list was giving herself to God. She did a wonderful job of staying close to the Lord throughout her life. I'd like to think of her character, as Tony Dungy once stated, "Uncommon."

Strous worked hard in everything she did and excelled in athletics. Sports brought out the fierce competitor in her, gave her confidence, courage and helped mold her into a strong, compassionate leader. Running fast, kicking a ball, riding a bike, all came easily, it was fun for her. We have many trophies, ribbons and medals from all of her athletic success. She was a beautiful writer too, expressing herself well in reports, letters, stories, speeches and poetry. Amanda struggled with math, but persevered and sought tutoring when needed. She never gave up.

Amanda had a passion for art, drawing and painting, but sculpting pottery was by far her favorite. She spent many hours in the ceramics studio at Shippensburg, creating beautiful work with her delicate, strong hands. I know she wouldn't agree, as most young people wouldn't, but she was very talented and very creative. She had an eye for design and flair for uniqueness. In one of her classes, she made a peacock skirt and headpiece out of feathers she collected at a farm! There was no stopping her once she set her mind to something; she wanted peacock feathers, she found the farm, made arrangements and picked up the feathers. Her teammate modeled the final product; her professor kept it because of its unique and delicate qualities. He still has it and still talks about it, as one of his all-time favorites.

Strous' larger than life personality, smile and laughter was contagious. She would light up a room with just her grin or a giggle. Amanda had her imperfections, failures and shortcomings, just like everyone else, but she never let them get the best of her. She always found a way to rise above, come back stronger and in the end, succeed. Her compassion and nonjudgmental personality encouraged others to seek her out, listen to her, and want to better themselves.
I believe this is what made her such a great leader and coach with her teams. It is also what made her such a gifted and sought after counselor in Shippensburg's Academic Success Program.

While in grad school, Amanda coached field hockey and helped lead the team and school to their first ever National Championship. She also volunteered many hours with a grief share group where she worked with teenagers dealing with loss. Amanda spent countless hours working with her students in the Academic Success Program at Ship, helping them through difficult times, juggling classes and athletics, helping them find a way to succeed. She also volunteered with a local agency who gave free counseling to people of all ages. It is the only one of its kind in the state system. She spent time working with children diagnosed with autism, some of them nonverbal, as well as women who were abused, raped or involved with domestic violence. Amanda gave a piece of herself to so many, she wanted to help, to give back to those suffering and less fortunate. She hoped to one day, include art therapy into her practice, as she understood its therapeutic and self- esteem building qualities.

Amanda loved life; as a treasured daughter, sister, granddaughter, niece, fiancé, friend, teammate and coach, she lived life the way we all should. It is our hope, through sharing her story, we will continue to spread her light and inspire others just as she did. Amanda was a team player, always cheering, always supporting the group as a whole. Through our foundation, we plan to cheer and support those like her and those entities near and dear to her heart. We continue to live, laugh, love and leave a legacy in her name. Amanda Kay Strous, you will always be in our hearts, may we Live every moment, Laugh every day and Love beyond words. Flyhigh 22, fly high!


---